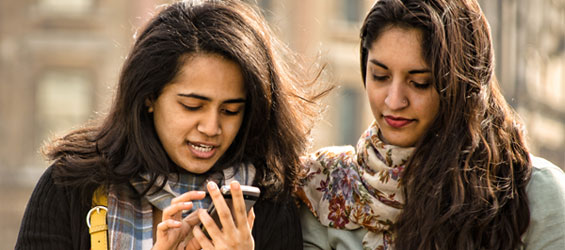 Photo Credit: garyknight/flickr
Connecting with the millennial generation is essential to your digital marketing efforts. With their short attention spans and need for convenience, engaging with this influential group requires a strategic approach.
Who are the millennials? Consumers aged 18-36 years old that are described as tech-savvy, hopeful, success driven, self-centered, ultra-connected and independent. This demographic spends an average of 18 hours a day consuming media.
With all that time spent on the Internet, it is important for you to stand out to this audience; they represent a strong purchasing power for brands and are constantly looking for something rewarding. Here are some tips on how you can get the attention of this powerful group:
Get Social
Adding the newest social media platforms to your marketing strategy is a must. This shows that your brand is up-to-date with what's big at the moment, while also allowing you to gain influence in those networks before others start to join. Make sure to utilize hashtags and multimedia posts, such as videos, images and infographics, in your campaigns. Millennials want to follow brands that are personable and engaging on social media, while also having something valuable to offer.
High Quality Content
Millennials are different than any other demographic in the sense that they reject traditional marketing tactics and instead require brands to provide them with something of value. This is where quality content comes in – create great content that your millennial followers would want to share with their networks. This is important to consider when devising a content marketing strategy.
Be Mobile Friendly
Mobile accessibility should be a top priority for your company, especially if you are targeting millennials. This group is spending more time on their devices than anywhere else. This is where they are making the majority of their consumer decisions and are even known not to recommend a company who does not optimize their site for mobile use.
Support A Cause
Millennials love to get involved with a good cause and feel like they've made an impact on the world. Giving them something to be apart of is a great way to build brand loyalty with this generation. With millennials on your side, your crowdfunding campaigns will be a huge success!
Empower Individuality
This is a group that values uniqueness and personalization. Make sure your brand stands out, while allowing millennials to stand out as well. Give your users the ability to customize their products, providing them with a sense of control over their experience.
Keep It Convenient
When it comes to taking action with your business, millennials crave convenience. This is a generation that has grown up with quick and instantaneous entertainment that they can access at all times. Make sure your company is constantly working towards making user experience as easy and convenient as possible.
At Liqui-Site, our talented team of millennials will help you craft and execute a strategy that targets all of your desired demographics. To learn more about our digital marketing services, contact us to schedule a consultation.