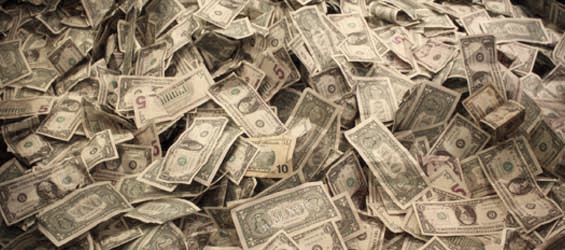 Photo Credit: aresauburn™/flickr
Through digital marketing, nonprofits can greatly benefit from crowdfunding – the practice of receiving small donations from multiple sources to reach a fundraising goal.
For nonprofit organizations, online fundraising is one of the best ways to engage current donors, as well as acquire new supporters. In order to successfully launch a crowdfunding campaign, there are certain components that must be considered from the onset.
Utilize Your Community
A community of people that already follow your efforts, trust your organization and feel a connection to your work is what you need before embarking on the crowdfunding campaign journey. Building a community through digital marketing takes time and effort, so make sure your organization focuses on growing your email subscriber list, Facebook audience, Twitter following and so on.
Once you actually work on launching a campaign, contact your biggest advocates before going live. Let them know about the project you are about to launch and ask them to donate and/or become campaign ambassadors. Getting your first donations is one of the most difficult parts of crowdfunding. Why? Because people are less likely to donate to a campaign that hasn't raised any funds yet. Once your first donors show their financial support, ask them to share your campaign with their friends, family and other social networks, encouraging them to make an impact by donating as well.
Set Reasonable Goals
Setting a specific goal for your crowdfunding project is one of the first things you need to do. In order to fully utilize all your resources, your organization needs to have a clear understanding of what you are trying to achieve. Base your fundraising goal on your network and reach. Make sure that this goal is obtainable and likely to be surpassed.
Enable Personal Fundraising Pages
A great tactic you can utilize to raise more funds for your campaign is to let your community create their own personal or team crowdfunding pages. Campaigns that use personal fundraising pages raise twice as much as a regular campaign; they encourage your donors to spread the word about your cause to their friends and engage with your campaign.
Share Powerful Stories
Without a compelling story, your campaign will not succeed. Drive traffic to your crowdfunding project with a powerful and emotive story. A great story will increase your reach and really make an emotional impact on prospective donors. A major challenge with cause campaigns is drawing the attention of today's audiences with such short attention spans, while also competing with so many amazing stories and worthy causes. Show potential donors why your cause is special and relevant to them.
Post Updates & Stay Engaged
Once your campaign is launched, keeping your audience updated is essential. Show donors where their money is going and what impact it is making. Posting to your nonprofit's Facebook Page or Twitter feed will encourage followers to share and drive more donations. This will also build brand loyalty when you can show your community what you are achieving with their contributions. Post follow-up videos, emails, blog posts and social media updates to your platforms to show results.
Here at Liqui-Site, we specialize in online fundraising and digital marketing for cause-driven organizations. Through our philanthropic arm, Work To Do Good Foundation, Inc., we dedicate a portion of our time to our favorite local causes through both crowdfunding and volunteerism. Liqui-Site also donates 2% of every new project we take on as a part of our Collective Social Responsibility initiative.
Questions? Learn more about our services and contact us to schedule a consultation.