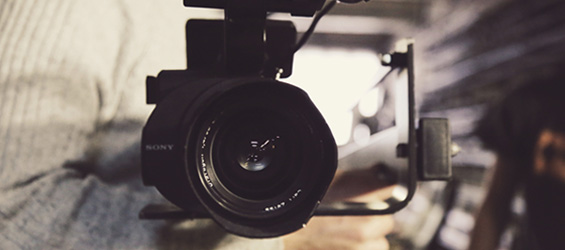 Using video to reach your target audience and increase website traffic is a digital marketing best practice. Videos are fun, engaging and a unique way to showcase your brand in a way that text and photos just can't.
Consumers are 64% more likely to buy a product after watching a video about it and only 24% of brands use video in their marketing strategy. We've come up with some creative ideas on how your company should use video and stand out from the rest:
Stay On-Trend
Stay up to date on the latest social media trends and use these ideas for marketing videos. If a specific video style or meme is trending, find a way to use these ideas in your videos. Make a parody of a viral video and or create your own viral clip. This is a great way to show your followers the creative side of your company.
Show Your Product
Show your customers what your products can do by making demonstration videos and tutorials. This way they can see your product in action before buying! (Also great for conversion on ecommerce sites!) Answer customer questions about the product in a Q&A video – making them feel like their voices are heard, while also providing them and others with valuable information.
Company Culture
Videos are a great way to show a human side to your company. Give followers a tour of your facilities or introduce your staff. This type of "exclusive" footage can really create a relationship between your brand and your customers. Another great idea would be to create video blogs, or vlogs, showing a typical day in the office or a company outing.
Customer Testimonials
Reviews are extremely powerful for ecommerce shops, so imagine how effective video testimonials can be! With these videos followers can actually see people just like them talking about how much they love your brand. Ask some of your most passionate clients and customers if they mind sitting down for a quick interview where they can sing your praises.
Video is becoming more and more important in the digital marketing world. Between the increase in virtual reality technology and video streaming platforms, the possibilities are endless!