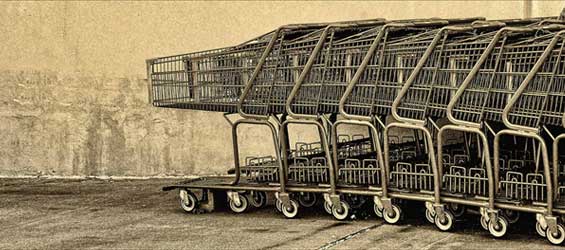 Photo Credit: Gayle Nicholson/flickr
Optimizing your website for search is essential for any business, but for ecommerce sites, the process is even more important. Offering great products won't mean much if your customers find your competitors instead of your store when searching online.
All of the standard SEO tactics still apply, but there are some specific considerations that should be kept in mind. Try these 5 SEO tips for ecommerce success:
1. Product Descriptions
Create unique, quality content describing each product on your site. Not only will this help customers make purchasing decisions, but this is also a great way to optimize each page for search engines. Be sure to use effective and relevant keywords in each description. Also, it's important to be cautious that you are not duplicating content from product page to product page. Avoid using the product descriptions from manufacturers, as these are likely being used by tons of other online stores that did not take the time to come up with their own copy. Having diverse content throughout your website will give you a better chance of getting a favorable search engine ranking.
2. Responsive Design
Having a website that is mobile-friendly should be considered a top priority for ecommerce shops. Consumers are making a majority of their purchasing decisions while using their mobile devices. A responsive ecommerce website is already headed in the right direction for site success!
3. Encourage Product Reviews
Giving your website visitors the ability to leave reviews on your products is a valuable resource that should not go unused. 70% consumers want to see reviews of products on online stores before making a purchase. This is also a great source of free content generated by your users, while giving them the opportunity to engage with your site. User-generated content is great for SEO.
4. Optimize Page URL's and Images
Implementing keywords isn't only a must for content population—they can be utilized in your page URL's and image names as well. Make sure that you customize each page's URL structure to include proper keywords. This will make it easier for search engines to find your site and understand what it's about. Use images that are high quality and add relevant keywords to the image's alt tags and name.
5. Link Between Pages
Be sure to include links to various pages on your site throughout all of your content. Linking between pages will make navigation easier for the user, while adding value to product descriptions and page copy. An effective way of boosting your ecommerce site's SEO ranking is by using strategic keywords in the link's anchor text. Keep tabs on all of your links to avoid any broken links – important for SEO and UX.
Liqui-Site's custom ecommerce website design services include everything your online store will need to gain traffic and convert. Our team will work with you design, develop and optimize your ecommerce site in order to get the results you're looking for. Questions? Contact us to schedule a consultation!