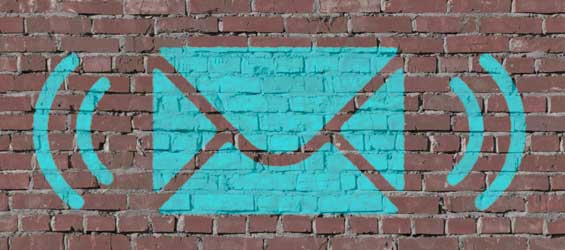 Staying in touch with your audiences via email marketing is one of the most important tools to grow your business or increase fundraising for your nonprofit. Sadly, email marketing databases degrade about 22.5% each year based on a multitude of factors, such as abandoned email addresses, unsubscribers, etc.
Constantly adding opt-in contacts to your subscriber list is of utmost importance – 90% of consumers like to receive promotional emails from the companies they do business with. To make sure your organization receives all the benefits that effective email marketing has to offer, check out these strategies for growing your email subscriber list:
Provide Valuable Content
If you want people to sign up to receive your emails and share them with their networks, your content has to be high quality. Learn about your audience as you go along and figure out what kind of content they want to read by looking at open and click-thru rates. You can even offer exclusive content just for email subscribers to raise interest and give more of an incentive.
Adding a subscription call-to-action to your blog is a great way to get people to sign up. If they like your content, they'll be more inclined to subscribe.
Make Subscribing Simple
The least amount of effort your site users have to put in to subscribe to your email communications, the more signups you'll get. Placing a sign up box in plain view or using popups or lightboxes will help you make sure that users won't miss the chance to subscribe. Ask for as little information as possible, preferably just a name and email address. You can always ask for more information in the future once they're loyal followers.
Utilize Social Media
There are tons of things you can do with your social media accounts in order to grow your email subscriber list. Adding a sign-up form or call-to-action button on your Facebook Page is a great way to gain email subscribers as well. Show your LinkedIn groups and other online communities that you have great content to offer and then ask them to subscribe.
Post on your social platforms each time a newsletter goes out and tease your followers with some valuable information that they missed. Provide a link to where the can sign up so that they don't miss out the next time an email gets sent out.
Go Offline
Never miss out on an opportunity to grow your subscriber list by utilizing all of your customer contact points. If you have a store or office that customers come to, keep a sign-up form where people can physically opt-in to receive your emails. What about tradeshows? If you attend any industry events, offer sign-up via mobile devices – or even clipboards if you want to keep things lo-fi. Don't forget about your business cards, rack cards and other collateral. Include some information on your email newsletter and how customers can subscribe at every touch point.
Think Outside the Box
Other great strategies that can help you grow your email subscriber list include:
Requiring an email address when making an online purchase, and defaulting a checkbox to opt-in to marketing communications.
Hosting a webinar and having customers use an email address to sign up, with a clear disclaimer that sign-up includes consent to receive communications.
Starting a loyalty program with rewards and coupons to those who subscribe.
Encouraging subscribers to forward your newsletter to their contacts, perhaps even with an incentive.
Hosting a contest that requires subscription to your email list.If you have loyal customers that love what you do, they'll want to subscribe to your newsletter. As long as you provide subscribers with valuable content and incentive, your subscription list will flourish.
At Liqui-Site, we know just how valuable a tool email marketing can be. Let us help you grow your email list and put together effective email campaigns with our email marketing services. We handle the template design, copy development and more. Have questions? Contact us to schedule a consultation!