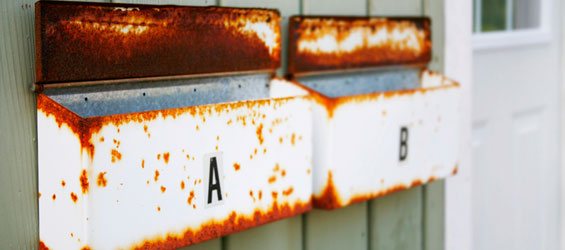 Landing in your customer's inbox is one of the most successful ways to reach your audience and get your message across. Email marketing actually has 40 times higher the acquisition rate compared to Facebook and Twitter combined, so don't let it fall to the wayside when establishing your digital marketing plan.
Email marketing can be used to get traffic to your site, build a relationship with your customers and make sales. Here are the basics for an effective email marketing strategy.
Who To Email
Before you can send email campaigns, you need to have interested people to send them to – and those people have to opt-in, or give you permission to send communications to them. Making it simple or incentivizing consumers to enter their email address when on your website or when making a purchase, posting a comment or entering contests are great ways to build an email list organically. You'll want to let them know what to expect from your organization, so tell them how often you'll send communications and what's in it for them – exclusive sales, special offers, contests, alerts about new products, events and more.
What To Email
Like all aspects of digital marketing, content is extremely important. The layout and actual message of your email are what makes your customers want to click through. Make sure to include a compelling subject line that expresses the main idea and message of the email. It is important for your emails to be compliant with best practices because if your recipient's ISP (Internet Service Provider) regards your emails as spam, they'll never get through to the all-important inbox. The layout of the email should look clean, easy to read and include a good text-to-image ratio. Include bullet points and break up blocks of texts with images. Your email should have a clear call to action with obvious links. Generally speaking, the more links, the higher the click through rate, so repeating links throughout the email is suggested. But don't totally overdo it!
When To Email
Establishing a cadence when considering how often you should email is essential. It is a myth that customers get annoyed if emails are sent multiple times a month. In fact, sending 4 emails in a month instead of one doubles the number of people opening the email. Understand your customer's preferences… On which days and at what times are they most likely to read emails? How often are they opening your emails? Are these translating into sales?
Automation and Customer Loyalty
When a customer makes a transaction on your site, sending them an automated thank you or confirmation email creates a 20% higher transaction rate in the future. Personalized, triggered messages based on specific actions create customer loyalty. Give shoppers a virtual nudge by using automated emails to remind them when they have items left in their cart. Shopping carts tend to get abandoned in the shopping process and these little reminders might make your consumer change their mind about leaving their carts behind. Include a coupon code for a small discount, and that may just get them to come back and convert. These communications show that your company is not only active, but proactive and on top of things.
Responsive Email Design
In our SEO trend predictions for 2015, we told you about the importance of mobile usability for websites. This also holds true when it comes to emails. More than half of emails are opened on mobile devices and users expect email to accommodate their devices just like websites. Many users will actually delete an email that does not look good on a mobile device. Optimize your emails for smaller screens to get the most out of your email marketing strategy.
Test It Out
If you really want to strive for total efficacy, try A/B split testing. This technique allows you to send your email campaigns to a portion of your list, testing different variables such as subject line, images, copy and call-to-action. When the set of variant emails goes out, some advanced email marketing programs will determine which campaign performed best and will automatically send out the better-performing version to the rest of your subscriber list.
By following these basic email marketing tactics, you'll be amazed at the positive results your organization will see. It may seem as though email is going out of style, but it's actually just the opposite. Experts expect email marketing to become increasingly important because it's still a direct line of communication between you and your customers.