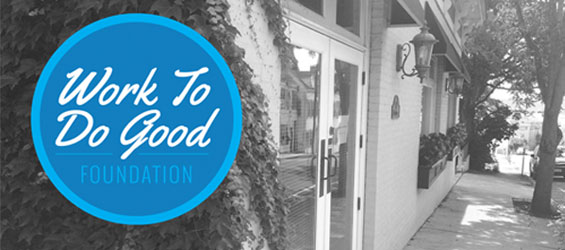 As an agency, Liqui-Site's mantra is simple: Do good work. Work to do good.™ We have made it our mission to deliver measurable results for cause-minded organizations through digital marketing.
Liqui-Site's ongoing commitment to greater global prosperity began with its Collective Social Responsibility initiative in 2012. We donate 2% of every new project to the charity of our clients' choice, which enables them to walk alongside us and decide where the giving goes. Using our digital work to inspire social change is our ethos, it's at the core of who we are as individuals and an agency.
Now, we want to take our passion for social good to the next level…
That's where Work To Do Good™comes in – Liqui-Site's new philanthropic arm. We decided to further utilize our proficiency in online fundraising to benefit the causes in which we invest our own time. Not only will we be raising awareness, but the Liqui-Team will also volunteer at these organizations throughout each year.
The first recipient of our efforts will be Soup Angels of Nyack, NY with our Christmas In July campaign. We are currently raising funds and collecting personal care item donations for gift bags for the guests of Soup Angels weekly dinners. We'll also be volunteering at the soup kitchen on July 15th, 20th and 22nd. Help our efforts by donating today—every little bit counts!
We are so excited to take the next step on our journey into actionable social good through Work To Do Good Foundation. We look forward to seeing the change that we can help bring to the lives of those in need. Liqui-Site hopes to inspire worldwide positive change and contribute to the overall health and equity of our world.
Thank you in advance for your support as we all #WorkToDoGood together.
We love to connect with like-minded individuals and organizations, so comment below or get in touch on any of our social channels.