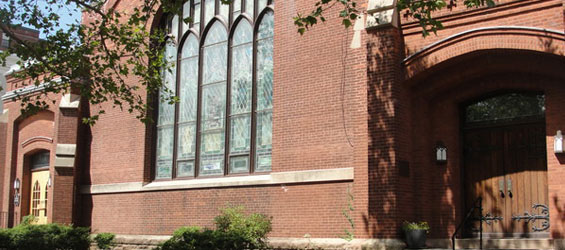 Our mantra? Do good work. Work to do good. To further utilize our expertise in online fundraising, we've recently founded a philanthropic arm of Liqui-Site, the Work To Do Good Foundation, Inc. The sole purpose of the Foundation is to benefit the various organizations with which the Liqui-Site team volunteers throughout each year.
Our journey into actionable social good begins with Soup Angels of Nyack, NY, the first recipient of our efforts.
About Soup Angels
This amazing, non-denominational organization is run completely by volunteers, providing free, nutritious, homemade meals to anyone in need – no questions asked. Dinners are served every Monday and Wednesday at 5:30pm to elderly persons seeking a meal and companionship, the working poor and their families, and those who are homeless. Soup Angels operates under the non-profit status of First Reformed Church of Nyack.
Christmas In July
Toward the end of each year is when organizations like Soup Angels receive the most donations and volunteers, but the warmer months are when they need help the most. This is why we've launched our Christmas In July campaign to raise funds and volunteer our time in their kitchen.
Now through July 20th, we're raising money for personal care items, such as toothpaste, toothbrushes, soap, shampoo, washcloths, and first aid kits – everyday items that many of us take for granted. We'll present gift bags to guests on July 15th and then a check in the amount of all remaining contributions to the campaign on July 22nd. The Liqui-Team will be volunteering with Soup Angels on July 13th, 15th, 20th and 22nd.
Want To Help?
Join us as we #WorkToDoGood by making a donation today! Visit our fundraising site to contribute to our efforts so that we can buy personal care items for guests – and donate the remaining funds to Soup Angels for groceries. Make sure you spread the word about this cause with your social networks! Like us on Facebook and follow us on Twitter to get updates, and see behind the scenes photos on Instagram.
On the behalf of Soup Angels and the guests of their program, we thank you for your contribution. Let's #WorkToDoGood together; every little bit counts!