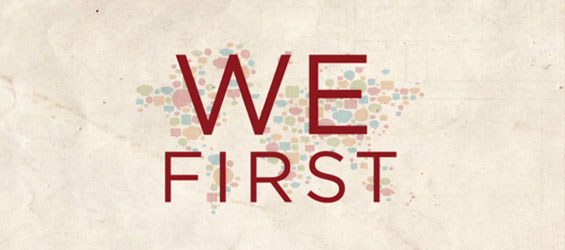 If you follow us on social, you've seen us use the hashtag #WorkToDoGood, but what exactly does it mean?
As a brand, Liqui-Site's mantra is: Do good work. Work to do good.
It all started when our President and CRO (Chief Responsibility Offer), Kelly Campbell, read a book called WE FIRST, How Brands & Consumers Use Social Media to Build a Better World, by Simon Mainwaring. Immediately, Kelly changed the way she perceived the world – and how she runs our agency.
Social media and technology can be extremely useful as tools to do good, but ultimately, purchasing power is in the hands of consumer. Choosing to work with service providers or buy products from brands that have a philanthropic component to their business model…that's what can bring about world wide positive change.
This is how Kelly came up with the concept of Collective Social Responsibility.
It's Liqui-Site's ongoing commitment to greater global prosperity, where we donate 2% of every new project to the charity of our clients' choosing. This promise enables our clients to decide where the giving goes and helps inspire social change.
This is just one way we invest in – and understand the impact that investment has on – our future. We hope to inspire others to take the initiative to help bring about social change. Imagine the possibilities if every single transaction contributed to the health and equity of our world!
Our mission is to deliver measurable results for cause-minded organizations through integrated digital marketing and experience. If you have any questions about the work that we do, ask in the comments below or contact us to schedule a consultation.