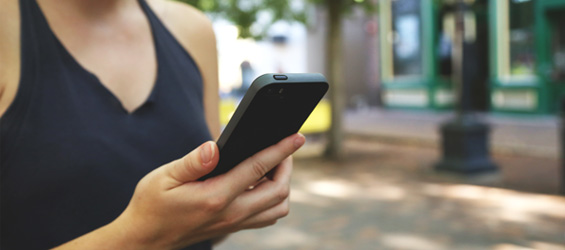 September is Self-Improvement Month, a time to focus on making changes from within to be a better you! It's important to remember that if you want to change the world and #WorkToDoGood, you need to start with yourself.
Change is good, but it isn't easy; which is why we compiled a list of free apps and services that can help you become the best version of yourself during this month of inner reflection and renewal.
Coach.me
This free app allows its users to set goals and track their progress, with the help of a personal coach. With Coach.me you will receive encouragement from your coach, as well as the community that it provides. It is a place for people to get as much support as they want in whatever they are trying to achieve.
Promise or Pay
Make changes in your life while changing the life of others with Promise or Pay. This is a service that allows users to publicly make a promise – if the user breaks that promise, they must donate to a participating nonprofit organization. If the user does keep the promise, however, their friends and family will donate to that cause. It's an easy tool for doing good, while also making changes to improve yourself.
Happier
Share positive moments in your life with the Happier app, either with a note or photo. Doing so three times a day is proven to boost your overall happiness. Focusing on the good things that happen on a daily basis will help you appreciate your life much more. There is also a community that provides support with comments or "smiles" on each update.
Office Yoga
Sometimes getting more fitness into your daily schedule is nearly impossible – that's where Office Yoga comes in. Running low on time? This app includes 75 yoga sessions, including positions and stretches you can do just about anywhere. Each session is organized by time of day and situation, making it easy to choose which one you'd like to try.
With these helpful tools, making improvements in your life this month is made simple! Achieve goals, solve problems and boost your happiness with the help of these apps and services.
Which tool do you plan to try for Self-Improvement Month? Have any other tips you'd like to share? Let us know in the comments below!