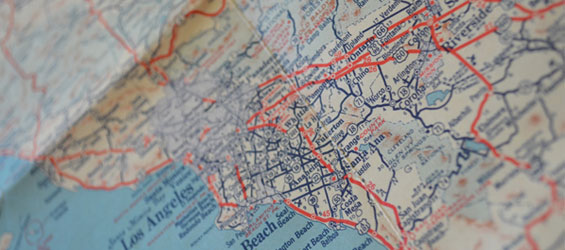 On a personal level, social media is mostly used to help friends and families keep in touch, share news and special occasions, and to document events. You can use a number of social and mobile apps while on your summer road trip to help you capture and share your day-to-day adventures with those in your circles. Various different apps allow you to use your mobile devices' geo-location capabilities to check in, pin drop, or tag locations/destination while out and about.
Twitter
Twitter is currently the most popular micro-blogging platform and has been since its launch in 2006. While traveling or on vacation, you can use geo-location tagging on Twitter to let your network know what city you're conquering in the U.S. or abroad and what the day's itinerary holds. Share both images and videos from other social platforms, while on the road. Using hashtags can also help curate your tweets, making them searchable – and can also help you to grow your following.
Here's some proof of how your exciting adventures can gain you a following and some notability on Twitter.
Foursquare
One of the best parts of traveling is going on "food adventures." Although Foursquare is not limited to use for restaurants and eateries, it is a great way to save and share the various places you have dined throughout the country while on your road trip. With Foursquare you can also receive recommendations of eateries while on the go. Check-in at each destination/attraction you visit with FourSquare using geo-location. Your shared check-ins, ratings, comments and stories can help other travelers plan out their must-try destinations in the future while also helping you save your favorite spots.
Instagram
Instagram is a photo and video sharing mobile application and social network. Unlike other social media platforms Instagram focuses primarily on visual content. Through its photo/video editing functionalities, including dozens of filters and other general photo editing capabilities, users can share high-quality images at almost professional quality. Along with the use of searchable hashtags to curate images, Instagram's "Photo Map" is especially useful when documenting and sharing your trip with your networks. With Photo Map you can use your mobile device's geo-location to tag specific locations on your images. The Photo Map tab itself on a users profile shows a nation to worldwide view of where a user has taken pictures and drops a pin at each location. It's a bit like having a virtual pushpin map on your mobile, charting every journey – all of which can be shared with your friends and family.
Postagram
Feel like sending someone a little extra love from the road? Want to let mom know you're still alive? Postagram provides users with the time-honored tradition of sending postcards but with a modern twist. Through this app you can design and create personalized paper postcards that you can have mailed to your loved ones all from your mobile device. Each Postagram comes with a QR code the recipient can scan to save the image used on the postcard. Each postcard costs just $.99.
Which of these apps are your favorite to use on a trip? Let us know in the comments below! Also, make sure you check out all of our #LiquiRoadTrips posts this summer, such as our suggestions for the best mobile map apps. Safe travels!