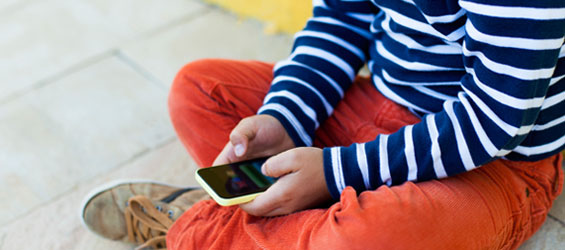 Road trips with the little ones can become a bit overwhelming. Keeping kids entertained and occupied while on the road is a challenge that needs planning and patience. Depending on your child's interests, there are many different mobile apps that can keep hands busy and minds working while on the move. Here's a list of some of our favorite apps, from educational to just plain, kid-friendly fun:
Kids Discover
Kids Discover has a vast offering of different educational apps for your little history, science or geography buff. These paid apps are used to help kids learn various topics through interactive and stimulating visuals. Kids Discover apps are only available on IPad, but are expected to be available on other operating systems in the near future. If you're planning on taking a historical road trip throughout the US, we suggest looking into Kids Discover's "How America Works," "Washington D.C.," "American Revolution" and "Civil War" apps.
Mad Libs
One of the most traditional road trip games is now available on your Apple device. The whole family can get in on this fill-in-the-blank game, or your child can play alone on the app. Not only will the Mad Libs app help to add some humor and laughs to your trip, but it can also help your child develop vocabulary and speech through selecting the proper words to create their story.
PBS KIDS Video
For the five-years-old and younger crowd, the PBS KIDS video app gives your kid access to clips from popular PBS shows like "Sesame Street," "Curious George" and "Super Why!" Your child can scroll through a kid-friendly user experience where they click on a picture of their favorite character and watch clips from their show. The app is free on The Apple App Store, Google Play for Android devices and Amazon Kindle devices – and can be used as long as there is Wi-Fi or 3G/4G service available.
Sprout Games and Video
Similar to the PBS KIDS Video App is the Sprout Games and Video app, where kids can watch video, listen to songs from different shows on a playlist and also play some games all on one dashboard. The app is also free and available on Apple and Android devices.
Minecraft
Last, but not least, Minecraft: Pocket Edition is very popular for kids aged 9-15 years old. With the use of 36 uniquely shaped blocks, this fantasy and creative building game allows kids to create new worlds from the ground up. Kids can use their problem solving skills and creativity to find solutions when in "Creative Mode" on the mobile version of the game. Without a doubt, Minecraft can keep your kids entertained for hours on end. This paid app is available on Apple, Android, Windows/pc, and Xbox gaming systems.
Which of these apps do you think your kids will like best? Let us know in the comments below! Also, make sure you check out all of our #LiquiRoadTrips posts this summer, including our suggestions for the best mobile map apps and the best sharing apps. Have a great trip!