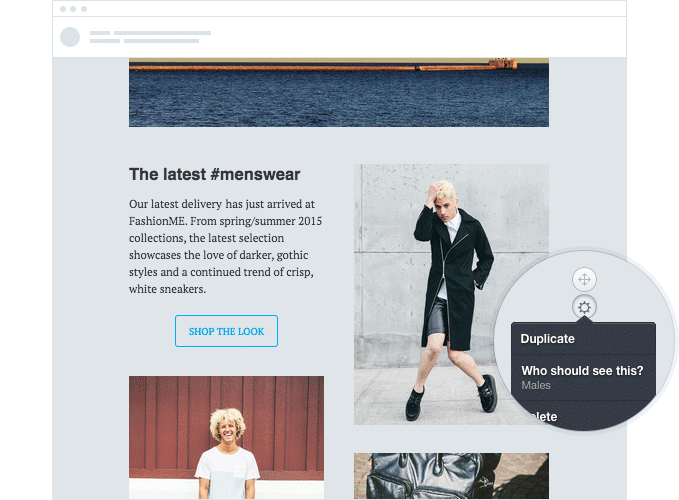 We've told you before how effective it can be to implement the proper email marketing techniques to your digital marketing plan. It can be used to get traffic to your site and build relationships with your customers. Email marketing can be one of the most successful ways to reach your audience, but that's only if you are providing them with information that they would want to know about. Something we've highlighted in previous posts is that personalizing a message creates customer loyalty, and that can be done with the dynamic content functionality that is now available here at Liqui-Site.
Dynamic content allows you to send highly targeted emails to subscribers by displaying different content for different people, based on information that you know about them. Also referred to as adaptive content, dynamic content uses information such as interests, gender, membership status, job title and location to and display different content based on those values. It's much like creating multiple versions of one campaign, but bundling them all together into one.
Still confused? Here's an example: Your company sells athletic equipment and is having a huge sale on running shoes. You send out an email to notify your subscribers about the big sale and you also happen to know each subscriber's gender from when they signed up for the list. Using dynamic content, you can send out the same email to all of your subscribers, but the males will receive an email showing the running shoes meant for men and the females will get one with women's running shoes.
When it comes to email marketing, it isn't just about increasing the number of subscribers or sending more emails or changing the times that you send them. All three of those strategies are guaranteed to fail without relevance, and sending out relevant emails is possible with dynamic content.
Increasing the relevancy of the message leads to better engagement and ultimately better results. Relevant and personalized emails are proven to drive 18 times more revenue than broadcast emails. It makes your customers feel special and unique, which leads to customer loyalty.
Here at Liqui-Site Designs, we know just how important it is to land in your customer's inbox. Not only can we help you introduce a responsive email marketing strategy to your integrated digital program, but we now have the ability to use dynamic content in your campaign as well. If you have any questions, ask in the comments below or schedule a consultation.