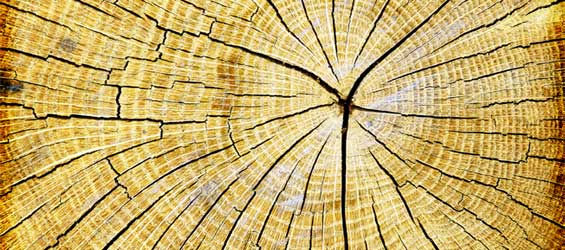 With the rapid changes in SEO trends, it's hard to keep up with which tactics are the best. Though we mentioned an increase in the importance of implied links for 2015's SEO trends, inbound links are still one of the most impactful factors of search engine rankings. An inbound link is when another website publishes a link to your site.
The quantity of inbound links is important, but the quality is extremely impactful as well. Having your link posted on a website with authority and relevance is extremely beneficial, but how can you do this without spending a ton of money? Here are some easy and effective ways to earn credible inbound links to your site.
1. Give Bloggers Some Freebies
Sending free products to bloggers is a great way to get natural links. If they like what you give them, they will review them and link to your site. Bloggers are influencers in their niche, so their voices will be heard. Research a few popular blogs that are relevant to your industry and reach out. Building authentic relationships takes time but will be well worth the investment.
2. Ask For Reviews or Testimonials
Asking customers to write reviews on their own sites, blogs or social platforms has always been a great way to build links and get traffic. Another tactic you could try is to ask your suppliers for reviews. (The one exception to this is on Yelp, which frowns against asking for reviews from customers.)
3. Present At Conferences, Symposiums Or Colleges
Conferences and conventions usually have their own websites, so if someone from your management team is speaking at an event like these, make sure they link to your brand's website. Do you live close to a college or university? Offer to speak at a seminar or to a class about your industry or business.
4. Create Resources For Your Industry
Creating content on your blog or website that other professionals in your industry are likely to refer to can be extremely valuable to your search rankings. Craft a glossary of industry jargon or a list of valuable tools that could help someone in your niche. This is a great way to get your content shared.
5. Get Involved
Volunteering and getting involved in your local community can get you tons quality links on authoritative sites, such as non-profit organizations. Sponsoring or partnering with a charity will help you build site links, not to mention it's great for PR – and giving back is always the right thing to do in business!
6. Get Support From Your Alma Mater
It's a good idea to check if your college or university has an alumni directory. If so, make sure a link to your website is added to your description. Encourage other management to do the same.
7. Create An Affiliate Program
Putting together your own affiliate program can be really effective – if you have a product well suited for it. Make sure that you educate those in your program not to copy and paste info from your site onto theirs. It is important that they craft their own original content when linking back to your page.
8. Get Interviewed
Reach out to any local radio stations, newspapers, news TV stations or college newspapers that might be interested in interviewing someone in your field. News sources are constantly looking for people to interview and usually welcome any expert insight they can get on relevant topics. People in your industry are likely to share any interview with quality content as well.
9. Offer A Scholarship
If it is possible for your business, offering a scholarship to your local college is an effective way to build inbound links. Sometimes it can be for as little as $500! Not only will the school link to you, but other sources with site authority are likely to share the scholarship as well.
10. Offline Marketing
With all of the buzz around digital marketing and social media, you can't forget about traditional marketing methods! When handing out print materials or speaking to others about your business, make sure you mention any relevant content that is on your site. If they check it out and find it to be valuable, they will most likely to share it.
Getting links to your site in a natural (organic) way boosts your SEO substantially because the search engines will view your website as credible, with valuable content – and it also increases the reach and visibility of your brand. Try some of these link building tactics to gain credible links organically.