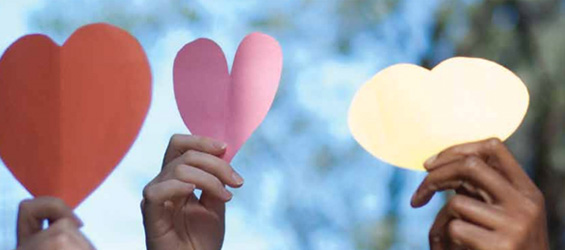 Throughout December we've been focusing on some of our favorite causes, such as the Lustgarten Foundation and No Kid Hungry, as a part of our #DoGoodDecember campaign. We're bring attention to causes that we think you should consider for year-end donations and volunteerism.
This week, we take a look at the amazing work of the Joyful Heart Foundation, an organization dedicated to shedding light into the darkness that surrounds issues like sexual assault, domestic violence and child abuse.
Mariska Hargitay, actor on Law & Order: Special Victims Unit, founded the organization in 2004, after receiving fan mail from Law & Order viewers, opening up to her about the experiences they have had with these issues. Since SVU focuses on sexual assault, domestic violence and child abuse, it truly opened her eyes to the epidemic.
One out of three women report to being physically or sexually abused by their husbands or boyfriends at some point in their lives
Someone in the United States is sexually assaulted every two minutes
More than five children die each day as a result of child abuse and neglect in the U.S.
Up to 15 million children witness domestic violence in their homes each year
Since inception, the Joyful Heart Foundation has raised over $15 million to support its programs – which have directly served over 15,000 individuals. These programs include three integrated areas: healing, education and advocacy. Through these services, they continue their mission to heal, educate and empower survivors.
The fact is, violence is completely preventable, and with the work of the Joyful Heart Foundation, a difference is truly made in the lives of survivors.
Some notable campaigns implemented by the JHF include: the No More campaign, which aims to raise public awareness and stop people from making excuses for sexual abuse and violence, and End The Backlog, which aims to eliminate the hundreds of thousands of untested rape kits in crime lab storage.
The Liqui-Site team is proud to help bring awareness to these issues in order to provide healing and happiness to survivors. We ask you to please donate to the Joyful Heart Foundation for your personal or corporate holiday giving this year.
Be sure to keep an eye out for more #DoGoodDecember posts all month long – follow us on Instagram, Twitter, Facebook and Pinterest to learn more about these amazing causes and how you can help.