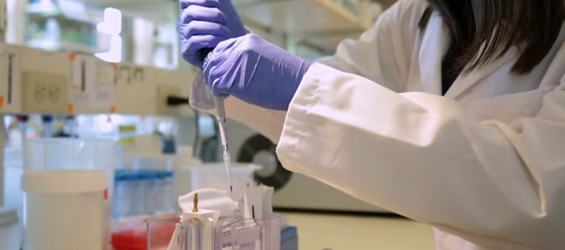 All month long, Liqui-Site team is raising awareness for some of our favorite causes. Last week, we focused on No Kid Hungry for #DoGoodDecember, but this week we've been highlighting the Lustgarten Foundation, an organization dedicated to pancreatic cancer research.
With a survival rate of 7%, pancreatic cancer is the most lethal type. There is no early test, so less than 20% of the 49,000 Americans diagnosed each year are even eligible for surgery by that time. There is no cure and there is very little federal funding, but the Lustgarten Foundation has made great strides towards changing some of these deadly statistics.
Since inception, the Lustgarten Foundation has directed more than $110 million to more than 200 research projects. It's America's largest private foundation dedicated to pancreatic cancer research, and its mission is to advance the scientific and medical research related to the diagnosis, treatment, cure and prevention of pancreatic cancer.
The goal is that one day early diagnosis will require just a routine blood test, along with better treatments that can eventually lead to a cure.
How do they hope to do this?
Increase funding and support of research
Facilitate and enhance the communication between members of the medical and scientific communities
Raise public awareness of pancreatic cancer diagnosis, treatment and prevention, and providing information and support for patients and their loved ones
Through their many giving programs and powerful partnerships, the Lustgarten Foundation has been able to really make a difference in the lives of those affected by pancreatic cancer.
Their #curePC campaign shows that each and every scientist, fundraiser, physician, caregiver, patient and volunteer are part of the team to fight this disease.
At Liqui-Site, we're honored to join that team and ask you to please donate to the Lustgarten Foundation as you consider recipients of your personal or corporate year end giving. (And thanks to Cablevision's commitment to underwrite the foundation's expenses, 100% of donations go straight to pancreatic cancer research.)
Stay tuned for more #DoGoodDecember posts all month long – follow us on Instagram, Twitter, Facebook and Pinterest to find out how you can help!