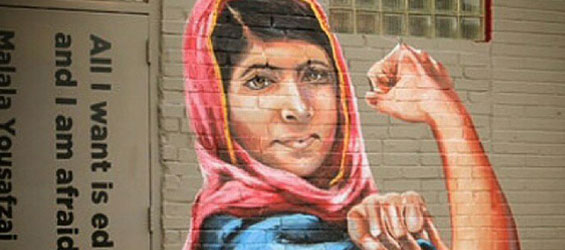 Photo Credit: brunosan/flickr
There are plenty of good campaigns circulating social media on a daily basis, but there are a select few that we consider to be truly great. At Liqui-Site, we know how much thought and creativity goes into effective digital media marketing.
We've decided to do a roundup of the campaigns that moved us, caught our eye or really made us think. Check out our top 4 social media campaign picks for October 2015:
#IAmAWitness
Tons of anti-bullying campaigns have rolled out over the years, usually with messaging focused on victims or the bullies themselves. #IAmAWitness does something a little different… This initiative, launched by GS&P, Ad Council and Adobe, aims to reach out to the witnesses, the bystanders that tend to look the other way. What is truly revolutionary about this campaign is that it's the first social cause to have it's very own Unicode Standard

approved emoji! The latest iOS9.1 update released 150 new emojis for Apple users, one of them being the eye inside a speech bubble, which is meant to be used whenever someone sees bullying taking place and wants to speak out. Using an emoji for such a campaign is genius because using such language already fits the existing habits of the teenage audience. Multiple videos have been released to raise awareness, including a spot that features popular YouTube stars reading mean comments about themselves and then inviting viewers to join the fight against bullying.
#1Heart1Tree
A reforestation project that goes by the name 1 Heart 1 Tree brings together technology and art to create a fantastic display like nothing you've ever seen. After a successful run on Kickstarter, artist Naziha Mestaoui invites you to download the app where you record your heartbeat, which is then turned into a virtual tree and projected on the Eiffel Tower along with your name. The light show will take place from November 29 to December 4, 2015 during the UN Climate Conference, and you'll be able to watch it live from the app! For every virtual tree that is created, a real tree will be planted somewhere in the world. Recipients will receive a photo of their virtual tree with their name being projected on the Eiffel Tower, along with a certificate and a Google Earth file that highlights where their physical tree was planted. In addition, for the next three years they will receive a biannual report about how the project and your tree are doing.
#withMalala
On September 24, 2015 the United Nations General Assembly came together to discuss sustainable development goals. As this was happening, Malala Yousafzai teamed up with Change.org to host a Twitter rally to promote a petition asking the Global Partnership for Education to expand its focus to funding a full twelve years of primary and secondary education for the poorest girls across the globe. The #withMalala Twitter rally invited celebrities, influencers, public officials and ambassadors to tweet their support. The campaign was an overall success as one million people around the world signed the petition – and the GPE pledged its support. It's so inspiring to see someone as young as Malala dedicate her life to the education of girls and watch her succeed. The entire Liqui-Team was so moved that we headed to see her documentary, "He Named Me Malala" on October 9th.
#GROWtheGood
To coincide with its nationwide tour, Life Is Good launched #GROWtheGood campaign, which invites followers to share positive moments through social media. When users post photos of something good that happened that day on Instagram or Twitter using the hashtag, #GROWtheGood, Life Is Good will donate $1 dollar to kids in need. The Life Is Good Tour took place throughout October, in 40 communities across the country where they participated in various local fundraisers to help children in need.
What campaigns caught your eye this month? Let us know in the comments below (now integrated with Facebook) and stay tuned for next month's roundup! We can't wait to see what our favorite brands and causes come up with in November.