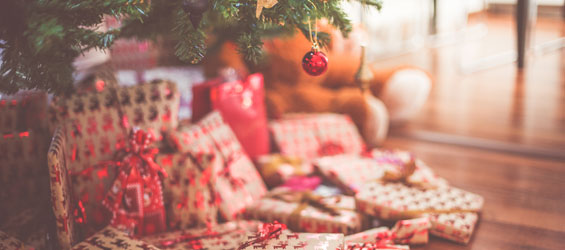 The holidays are here. For ecommerce sites, we're in the last couple of weeks of crunch time.
In 2014, holiday season sales made up 23.4% of total annual ecommerce revenues. Make the most out of the year-end opportunities in order to stay ahead of your competitors. Check out these tips for e-tail success:
Choose Your Holidays
It isn't just about the official holidays of the season, like Christmas or New Years. Be sure to take advantage of the unofficial holidays as well. We're past Cyber Monday, but we still have a few special days left this December:
December 18th is Free Shipping Day: Offer free shipping to your customers on this day.
December 19th is Super Saturday: Target last minute shoppers by creating urgency with sales.
December 26th is Boxing Day: The day after Christmas is bound to bring in lots of returns and exchanges, boosting your site traffic. Make sure your customer service is efficient and try to push special offers to shoppers who are still in the mood to buy.
Get Festive
Temporarily make over your website and social media accounts by adding some festive details. Change headers, profile photos and widgets to fit the season. This is a fun way to get customers in the mood to buy and only has to take a few minutes.
Make Gift Guides
Creating holiday gift guides is a great way to draw attention to certain products that may not be as popular. Categorize your items and make suggestions to your customers on what they should buy as gifts. For example, "A Gift Guide For Dad" can include the products on your site that are generally most suited for the stereotypical father figure.
Give Back
The holidays are all about giving, so consider donating a percentage of your profits to a great cause. This will persuade customers to spend money on your site, while also contributing to the equity of the world. You can make money while working to do good!
Offer Shipping Discounts
Go further than Free Shipping Day by offering free or discounted shipping for the entire holiday season. Having to pay less for shipping leads to larger orders and happier customers. Be sure to give your customers a clear time of when they will receive their package so they can feel more at ease as the holidays approach.
If you're agile, you may still have time to implement some of these strategies, but if not, make sure these are part of your digital marketing strategy for 2016. After all, it's the most wonderful time of the year, for consumers and brands!