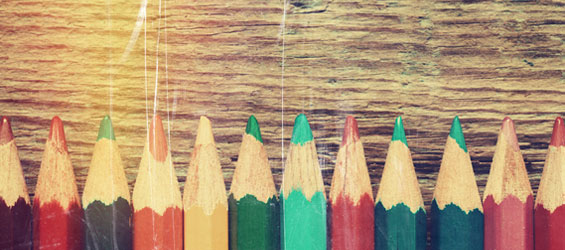 When preparing for a website overhaul, you may think that the design of the new site is the first step — but the opposite is actually true. Without knowing what content will be presented on the new site, the layout of each page cannot be conceptualized. Responsive web design mandates that content be determined first in order to know how to present it effectively. Content is king in all aspects of digital marketing and your website is the hub!
You may think of content and design as two separate pieces or roles when developing a website, but they are reliant factors. Design is the package in which content is delivered… In other words, you wouldn't choose a box before knowing exactly what you're shipping, right?
Here's how to think about the content for your website before all else.
Organize
Before you do anything, go over the user experience and business goals that your company has for your website. What do you want to accomplish and how? What calls to action will your business require on the site? What is your primary message on each page? How would you like to guide visitors on their path to conversion? Once these questions are answered, take a look at your company's existing content and decide whether or not it meets these requirements. This is called a content audit.
Document your content inventory and see what pages need to be updated, removed or reorganized. Figure out what kind of content your site might be missing. As you go through this content, you'll begin to have an idea of what specific pages are needed.
Strategize
Now that you've performed a content audit, it's time to develop a strategy. Plan the hierarchy of content and determine what goes where. The professional website design company you choose to work with should help guide you along the way, and make recommendations at every turn. Creating a site map will help you develop an idea of how you want your brand's story to be told on the web.
Create
With your strategy in place, it's time to start creating and revising copy for your website, in addition to determining what types of visuals (i.e. photos, videos, infographics, etc.) will be needed to tell the story. Remember, content is why users visit your site and how you build a relationship with them. Content is the most important part of any digital marketing strategy, so make sure it's well thought out and skillfully crafted.
Tip: When creating content, start thinking of ways you will be able to repurpose that content in the future so that you can continue to leverage your efforts for multiple purposes.
Design
Now that you know what will be presented on your site, the design will flow more naturally. The layout and creative design will bring it all together to create a customer journey.
At Liqui-Site, our team of talented designers, web producers and digital marketers are also SEO specialists. We know exactly how to combine content and design to deliver a cohesive message to your customer. Our web design services provide functional, beautiful, effective websites that will help you meet the goals and objectives of your organization.
Now, creative design prior to defining content seems counterproductive, doesn't it? That's precisely why top digital agencies know that content drives design. For more information about our services, comment below or contact us directly!