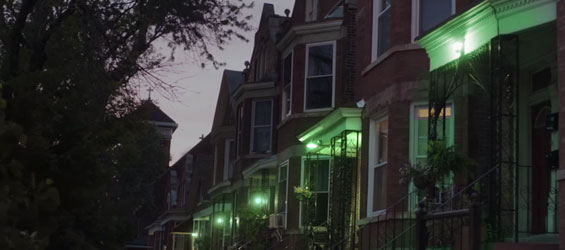 November brought a new round of social media campaigns to be grateful for. Between the approaching holidays and recent events worldwide, last month presented opportunities for brands to make their mark on our social media feeds.
Check out our roundup of our top 4 social media campaigns that caught our eye:
#OptOutside
This year REI announced that they will be making a risky move and are closing all of their retail stores on Black Friday and giving their employees a paid day off. The #OptOutside movement encouraged people to spend time outdoors on Black Friday instead of fighting it out in the aisles. The Seattle-based outdoor sporting goods brand has always been dedicated to a life outdoors and decided to use this day as a way to get back to their roots. Customers were still able to shop on REI's ecommerce website, but were advised to go outside on the company homepage. REI also encouraged followers to post their photos of themselves outdoors on Black Friday using the #OptOutside hashtag.
#GreenlightAVet
Days before Veterans Day, Walmart announced their #GreenlightAVet campaign in support of veterans around the country. The movement encourages people to change one light bulb to green in a visible location, whether it be your porch, inside your home or at the office. A green glow coming from your home each night is a symbol of appreciation and support for our veterans. The campaign was launched to raise awareness of America's veterans and how integrating back into civilian life is often a struggle. Videos on the landing page highlight different veterans and their stories, giving us a realistic idea of what it is like for them. "A small symbol means so much," says Lourdes, a veteran who suffered from PTSD after serving in Iraq. Walmart has also pledged to hire 250,000 veterans by the year 2020 and has committed $20 million in grants to support organizations that provide services to veterans.
#GoogleFortuneTelling
This month a new website was "launched by Google" that could seemingly predict your future. When on the #GoogleFortuneTelling landing page, a search bar prompts the user to type a question about their future. Once you start typing, the search bar auto-fills with questions such as "Will I be reunited with my family?" or "Is there a place they will accept me?" among other questions refugees might be asking themselves each day. The user is then taken to a page that explains that "of course Google cannot predict your future, but 60 million refugees wonder if they have a future at all." The page further explains that it was created to raise awareness and gives visitors the option to donate to the UN Refugee Agency. The site is not actually associated with Google, but was created to get a point across, and we feel they did just that!
#TheNiceBot
Bullying posts are sent out on Twitter every 60 seconds, so Champions Against Bullying teamed up with Deutsch to combat such negativity. Behold, #TheNiceBot, a Twitter account ran by a bot that sends out a nice tweet to a random user every 36 seconds. With this account, the amount of positivity on the social platform more than doubles the mean posts and spreads kindness to those who might need it. In fact, we even got a tweet from The NiceBot and it definitely made our day!
@Liqui_Site You are beyond compare. #TheNiceBot

— The NiceBot (@TheNiceBot) November 24, 2015

Loving a particluar campaign this month? Let us know in the comments below and make sure you check out our October campaign roundup!