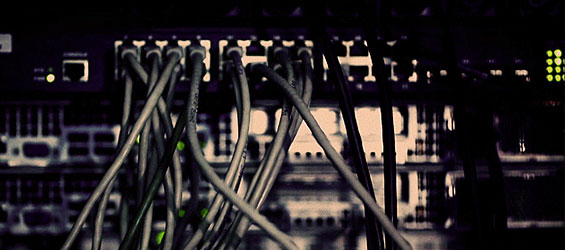 Despite what many people may think, not all web hosts are created the same, and in this case, cheaper is usually not the best way to go. The company that you choose to host your website can affect your search engine rankings. It's important to know what to look for when deciding on a web hosting provider.
SEO web hosting is a term used to describe a hosting provider that is SEO friendly. These hosts do not do anything to boost your SEO, they simply don't do anything to damage it.
Some web hosts just don't know much about search engine optimization, which can seriously hurt your site's ranking – and it can take time to treat a drop in SEO.
It's important to understand exactly how a web hosting company can impact a website's SEO in order to prevent loss in position.
One major factor when it comes to hosting is uptime and downtime. Downtime refers to the amount of time that your site is inaccessible due to problems with the server on which a site is hosted. You should never accept anything less than 99% uptime when it comes to choosing a web host. Search engine bots are constantly crawling websites (several times a day), so if these bots visit your site during a downtime period, your site will lose credibility and potentially some page rank. There are monitoring services that can notify you by email or text if your site is down for any length of time. Some of these services are even free.
Speed is also considered a key factor when considering web hosts. There are two factors to a speedy loading time: a good hosting provider with fast hardware/software and a website coded with all the current best practices. It's up to your web developer to optimize your site's code, but if lagging page load speed is the fault of the server it might be time to find a new host. You can also ask your host to upgrade your website from a shared hosting environment to a dedicated or semi-dedicated server, if that's an option for you.
Both availability and speed fluctuate from month to month, so it is important to review these things regularly. These are important considerations since they have a major affect on user experience. The better the user experience, the more conversions your site is likely to receive, and the more the search engines will credit your site.
Did you know that if your web hosting company is hosting "illegal" material, this could also negatively impact your SEO? This isn't easy to determine, but research is advised. There are web hosting review services that can let you know if there is anything shady going on behind the scenes. If your site is hosted on the same server as illegal material (spam, hate or porn sites), search engines could penalize your site just for sharing the same server.
Security is also a vital consideration when it comes to web hosting providers. You can do as much as you can to prevent your website from being hacked, but that won't do a thing if your host isn't doing the same at the server level. A hacked site can cause major damage to your rankings, such as de-indexing and domain blacklisting. Essentially, that could mean years of recovery time for your domain. At Liqui-Site, we have had clients who experienced this prior to coming to us for help. In a few cases, the damage was irreparable.
When looking into hosting providers, make sure you check where they are located. If your server is located in China and you're trying to reach people in the U.S., this can weaken your SEO. Check out the IP address of the site in order to locate the server. You can still rank well if this is the case, it's just much harder to do.
Choosing the right website hosting company will help your site's SEO by not damaging its search engine ranking. We recommend choosing a host that has 24/7/365 monitoring in place, technical support that is quick to respond, and has a thorough understanding of SEO.
Here at Liqui-Site, we do provide semi-dedicated website hosting and VPS (virtual private server) options, as well as WordPress CMS Management and website maintenance services. We work hard to keep your website safe, secure and up-to-date.
Questions? Ask away. That's what #YourDigitalAgency is here for – whether you're a client or not.