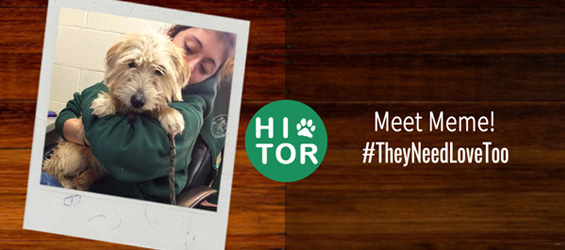 Meet Meme, a labradoodle mix. Her owners sadly abandoned this strong, young girl when they moved and left her behind. Meme was living under a porch for a month and was able to survive with the help of a kind neighbor who fed her and eventually brought her into the Hi Tor Animal Shelter.
Meme has experienced neglect and little socialization with people and other animals in her short life. The professionals at Hi Tor know that Meme and animals like her are terrified and often need some extra help transitioning into unfamiliar environments. Hi Tor, its volunteers and fosters are able to provide Meme the time to recover from her difficult start in life.
Hi Tor was able to find an affectionate and caring foster home where Meme can get the love she deserves while they address her needs and help her heal.
To help Hi Tor continue its wonderful and life-changing work and increase its impact on the Rockland County community please make a contribution below. The Work To Do Good Foundation and Hi Tor Animal Shelter thank you for your support.