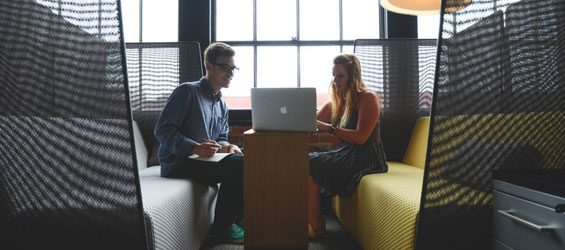 Having excellent customer service is highly important for any business. If a customer contacts your company to address a concern, the process should be as painless as possible; If not, you run the risk of losing business and getting negative feedback.
Today, brands have the ability to use their social media platforms to offer great customer service to consumers.
A brand's social media presence should not be solely focused on attracting new customers, but should be used to build relationships with its audience. To celebrate Customer Service Week, here is how your business should be using social media to maintain exceptional customer service.
Instant Communication
Being responsive on your social media accounts is crucial to fantastic customer service. When people ask questions or complain, they want an answer right away. In fact, 60% of consumers expect brands to respond to them within an hour of their request. Immediacy is important, but it isn't always possible. Make sure your team is prepared to take action quickly by replying in a professional and valuable, yet authentic, manner.
Get Personal
People prefer to deal with real people rather than a corporation – and social media gives them that option. Though automated emails can be great for some aspects of digital marketing, they aren't ideal for customer service questions or complaints. They just aren't authentic and they don't make people feel like they're being heard. Responding in a friendly way by including the customer's name and a recap of their issue is a great way to make a customer feel important and like they are getting the attention they need. This gives you the ability to retain your brand's voice, while also communicating on a personal level.
Follow Up
Be sure to follow up with customers after a problem has been resolved or a question has been answered. Ask them whether or not the interaction was helpful to them and if they have any further questions. This will show your customers that you really care that their problem has been solved to their satisfaction. Following up is also a great way to get organic testimonials right in your social feeds as well.
Social media opens so many doors to a better customer experience and a stronger relationship between brands and their audience. If you do it right, you can increase brand mentions on social media. In fact, 77% of consumers are likely to recommend a brand following a personalized customer service interaction. So, give your customers a positive experience at every turn!