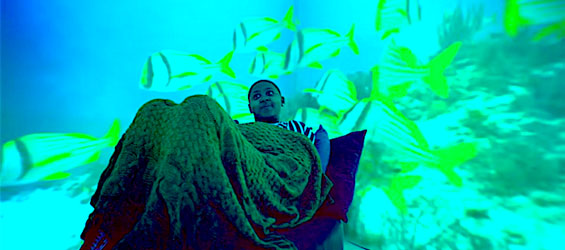 We love to see what brands and nonprofits have concocted in the last month to provoke change, inspire future generations and bring happiness. Check out our favorite campaigns of March 2016:
#MakeWhatsNext
March is Women's History Month and the 8th was International Women's Day, which inspired Microsoft's #MakeWhatsNext campaign. Launching on March 8th, this movement was meant to inspire young girls to remember female heroes and become the next generation of inventors. The campaign features a video showing young girls discussing those they've learned about in school—only to realize they're not aware of any female inventors; Microsoft wants to change this by educating girls about technology, women in tech and technology career paths. Microsoft also offers free resources for girls to learn how to code and meet female role models.
#StrengthHasNoGender
Another campaign that took place in honor of Women's History Month is Brawny's #StrenghtHasNoGender. Throughout the month of March, the paper towel brand replaced the traditional Brawny Man with four inspirational women, sporting the iconic red flannel. There are also four videos that feature the story and strength of each of the women. This campaign highlights the accomplishments of Linda Alvarado, CEO & President of Alvarado Construction; Swin Cash, WNBA Player; Maureen Stoecklein, Firefighter; and Dr. Valerie Montgomery Rice, Dean & President of the Morehouse School of Medicine. Brawny purposefully decided to showcase women in typically male-dominated fields for greater impact. It worked!
#DreamAdventures
Unfortunately, kids at children's hospitals don't go on vacations or experience exotic adventures, which is why Expedia decided to make their dreams come true with #DreamAdventures. A temporary 360-degree Virtual Reality room has been put together at the St. Jude Children's Research Hospital in Memphis, Tennessee, where children battling cancer are "transported" to locations all over the word. These destinations include Cordoba, Talampaya Park in Argentina, Monkey Jungle in Florida, and the Great Maya Reef in Mexico. Expedia employees whose lives have also been affected by serious illnesses are on location serving as tour guides. The entire experience occurs in real time, so the kids can ask questions and converse with employees.
What was your favorite March campaign? Let us know in the comments below and be sure to check out some of our previous campaign roundups: January 2016 Campaigns To Start The New Year and February 2016 Campaigns We Loved.