6 Reasons to Hire a Digital Marketing Agency for High-Quality Work: Part 1
A Blue Apron meal kit delivered right to your door. Endless boards of handmade wedding decorations on Pinterest. A winding line of people waiting to build their own burrito at Chipotle. Doing it yourself (DIY) is all the rage—but there are still some things best left to the professionals. Take digital marketing, for example. When it comes to website design, retargeting campaigns, search engine optimization (SEO), email automation, and all of the critical elements that digital marketing entails, it's best to go pro. From better results to more time on your plate, there are no shortage of reasons for hiring a digital marketing agency to meet your marketing needs.
Still unsure? We know it's a big decision, especially if you're used to handling it yourself. So in this two-part blog series, let's delve into the six best reasons for leaving your business's digital marketing strategy to the agency professionals.
Spare Your Business the Hassle and Expense of Hiring In-House Help
Determining requirements. Writing, editing, and posting a job description, before reviewing a mountain of resume and slogging through interviews. Hiring a full-time Digital Marketing Strategist can be stressful and time-consuming—and expensive. Enlisting the help of a digital marketing agency, on the other hand, is as simple as picking up the phone.
When you work with an agency like Liqui-Site, you know you have a crack team of digital marketing experts on your side—all armed with tried and true strategies and the portfolio to prove it. You pay for the work you need, and don't need to worry about bringing on someone new. And as your business scales, you can just call up your marketing agency and expand the scope of the work they're delivering. Simple.
Get the Most Cost-Effective Solution—Without Sacrificing Quality
Employing an in-house Digital Marketing Strategist requires that you provide a commensurate salary, benefits, a desktop, workspace, and so on. Those costs add up—and remember that you'll also have to equip them with all the tools of the trade (like email automation systems and customer relationship management software), which can be pricey.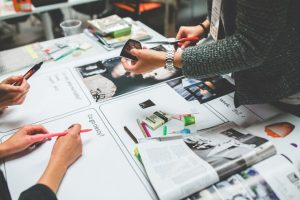 Cutting costs is one of the compelling (and data-backed) reasons for SMBs to consider capability sourcing. After all, an agency charges one subscription rate that covers all bases and ensures return on investment (ROI). You get the highest quality of work possible, and at the most cost-effective rate. Win-win.
Lessen Existing Employees' Workload (and Your Own)
Perhaps you're thinking of assigning digital marketing duties to an existing employee. Or maybe you want to handle it all yourself. That can work for a little while, but employees at SMBs already wear a whole lot of hats, and might not have the time, energy, or expertise to explore and implement your best digital marketing options. And if you're the business owner, your time could be better spent elsewhere—like focusing on your company's growth.
Specialists at a digital marketing agency work full-time to gather clients' requirements, research and weigh up options, devise a digital marketing plan, execute it, and report back. Whereas your in-house employees may juggle multiple responsibilities, agency staff have a singular focus: the success of your digital marketing strategy.
DIY might be having its moment—but if you're after longevity, a DIY approach to digital marketing is not the way to go. Apply your limited staff and resources to building your business, and let an agency build your brand.
Look out for part two, which offers three more reasons to go pro. Don't want to wait? Contact us today.