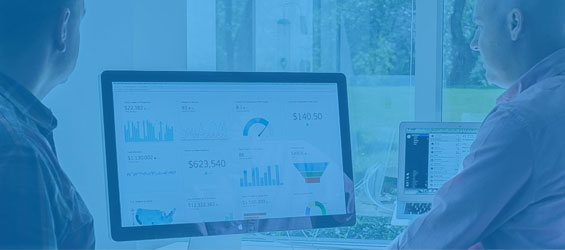 Business intelligence, often termed BI, refers to software applications that provide a holistic, real-time view of an organization in raw data.
Virtually anything can be brought into a BI dashboard—from sales and marketing, operations to finances and more. Data can be broad, granular or a mash-up of different data sets—nearly every one in real-time.
The days of waiting thirty days for the next marketing report or financial analysis are long gone. Imagine the power in having your finger on the pulse of your business from every angle in a centralized dashboard.
"Being able to monitor, measure, and even predict how an enterprise is performing again business goals helps leaders determine whether the organization is on or off track—and more importantly why—with the ability to change direction as necessary" explained Scott Staples, Co-CEO of IT Services at MindTree.
Fortune 50 and 500 companies have had access to BI for a very long time. In the last few years, BI for small to mid-sized organizations has emerged, however, it's very difficult to find many of them using it, let alone utilizing it to make critical decisions.
Enter PULSE—Liqui-Site's Business Intelligence application built for small to mid-size businesses and nonprofit organizations, and available with our mid-level and high-end packaged digital marketing retainers.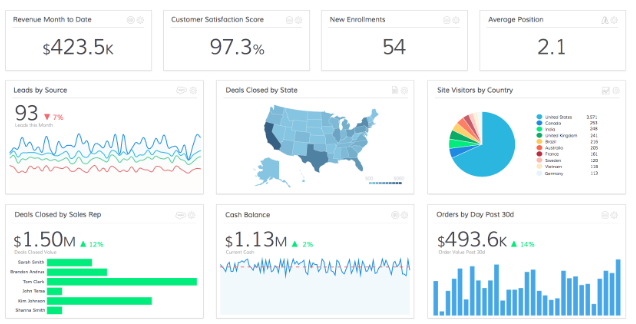 PULSE enables organizations to visualize key business metrics on a centralized, web-based dashboard or even cast it to TVs in their offices—all in real-time. Data can be pulled from Google Analytics, Google AdWords, email marketing software, CRM tools, QuickBooks, project management software and much more.
If you're interested in seeing in PULSE is right for your organization, let's talk. To schedule a 30-minute demo of PULSE, simply select a date and time that works from Liqui-Site's calendar »
Have a few questions first? No problem! Call us at 845-353-7771 or contact us »