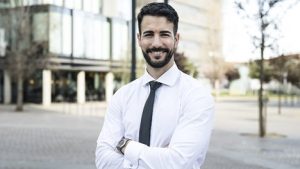 Google Analytics 4 (GA4), the latest version of Google's web analytics platform, delivers powerful features for tracking and analyzing user behavior on websites and mobile apps. Users of the old version (Universal Analytics) should know that this version will be dismissed on July 1, 2023. After this date, users not on GA4 will be unable to collect data on their websites.
More Flexible Tracking of User Behavior
One of the key differences between GA4 and Universal Analytics involves the way it tracks data. While Universal Analytics relied on cookies and client IDs, GA4 uses an event-based tracking model that tracks user interactions on a website as events. This approach allows for more flexible tracking of user behavior, including cross-platform and cross-device tracking.
Important Benefits of GA4
Key reasons to upgrade from Universal Analytics to GA4 include the following:
Improved data privacy and compliance – GA4 includes several features designed to improve data privacy and compliance with regulations such as GDPR and CCPA. For example, GA4 offers more options for managing user consent and allows for greater control over data retention
Better cross-platform and cross-device tracking – GA4 makes it easier to track user behavior across multiple devices and platforms, including mobile apps, web apps, and websites. This allows businesses to gain a more complete understanding of how users interact with their brand and products.
More powerful machine learning and predictive analytics – GA4 includes several machine learning features, such as predictive metrics and predictive audiences. These features provide a better understanding of user behavior and allow businesses to make more informed decisions about marketing and advertising campaigns.
Streamlined reporting and analysis – GA4 offers a more streamlined and simplified reporting interface that makes it easier to find and analyze data. It also includes a variety of new reports and metrics that can provide deeper insights into user behavior.
Future-proofing your analytics – Google has announced that it will be dismissing Universal Analytics in July 2023, which means that it will no longer be supported. Upgrading to GA4 now will help ensure that organizations are prepared for this transition and that their analytics data is not disrupted.

Streamlining the Upgrade Process
GA4 represents a major upgrade to Google Analytics. With GA4, website owners and marketers gain a deeper understanding of user behavior, improve data privacy and compliance, and future-proof their analytics for the coming years. With Universal Analytics approaching end of life in July, users should prepare now for the transition to GA4.
Upgrading to GA4 can be a complex process. Google provides several resources to help users migrate their data and set up their GA4 properties. These include a migration guide and data migration tool, as well as a variety of training resources and support options to help users get up to speed with the new platform.
To make the switch in the most reliable and safe way, contact the website experts at Liqui-site, an eMazzanti Technologies company.