At first blush, it might seem like healthcare and digital marketing couldn't be farther apart. Your healthcare organization's mission is to provide attentive, compassionate, expert care to those in need. Digital marketing, on the other hand, is all about sales and generating leads. You know, the business side of things.
But in an age when 77% of American adults are online on a daily basis—a statistic that jumps to 89% when you factor in the connectivity of smartphones, tablets, and other mobile devices—the digital space is where we live. And it's where business happens—including the business of healthcare.
When you consider that 8 out of every 10 people rely the internet as their first source for healthcare information, a solid digital presence becomes a necessity. Not only does it help establish your brand, but it shares your value and expertise with prospective patients—driving them to seek your care above all others.
Here are five handy tips to help your healthcare organization strengthen its digital marketing strategy—and share your dedication to patient-focused care with a wider audience.
Build a friendly website
Imagine you or your loved one needs medical care but you're not sure where to turn. You open a browser, type in your search inquiry, and click on the first URL. What do you want to see? A healthcare site that's cluttered, confusing, and clinical? Or one that's warm, inviting, and easy to navigate? If you said the latter, you're on the right track.
By filling your site with copy that's compassionate, empathetic, and clear, you let readers know their care and comfort is your priority. Choose a design that makes it easy for readers to find exactly what they need—treatment options, specialities, expertise, and answers—as quickly as possible.
And perhaps most importantly, make easy for them to reach you. Clearly display your contact information on every page so that when readers decide yours is the care they need, they'll have no problem getting in touch.
Launch a helpful healthcare blog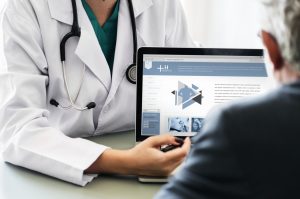 A blog gives your web presence a boost and helps establish you as a thought leader in the healthcare industry. Since experience and expertise are vital to establishing trust, a blog is the perfect tool to consistently share yours.
You can use your blog as an avenue for providing insights on the latest healthcare trends, answering questions, and offering compassionate advice. A blog is also a fantastic place to share patient stories—introducing first-hand accounts of your commitment to industry-leading care and service.
Boost your search engine optimization (SEO)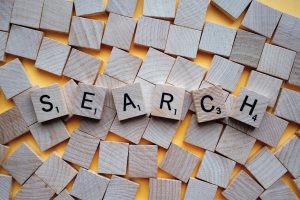 You've spent time and money creating a welcoming, user-friendly website and an informative, engaging blog. Don't let them get buried on page 10 of the search results. A solid SEO strategy can help move you up the results rankings—leading to more page views and more readers reaching out for your healthcare services.
In addition to Google Analytics, there are a plethora of free and paid SEO tools out there. These tools can help you troubleshoot glitches in your SEO performance, conduct keyword research, build and optimize your link profile, and analyze your site's effectiveness. Of course, you can also find help from the experts—and start enjoying the benefits of page-one placement sooner.
Solidify your social media presence
Social media is a great way to reach your audience. It gives you the opportunity to educate patients, build relationships, share your expertise, and expand your brand.
Whether it's a Facebook post, Tweet, Instagram story, or YouTube clip, delivering a daily dose of patient-focused, informative content helps establish crucial connections with your audience—and makes you their first choice for healthcare. Better yet, try getting active on all these social channels to really expand your reach.
Show your dedication with video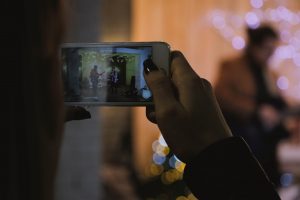 While their healthcare search might start online, your audience will want to sit down and talk with you before long. These face-to-face conversations play a huge role in helping patients feel confident, comfortable, and cared for. But you don't have to wait for a patient to visit your facility to start building a relationship.
Including well-produced videos on your website and social media pages is a great way to introduce yourself to prospective patients—and start forming a meaningful bond. Whether it's a physician passionately discussing their work or a patient extolling your care and services, videos give your audience a more intimate look at your commitment to excellence—and help make you the clear-cut choice for their healthcare needs.
You can always count on the experts at Liqui-Site to solve your web and digital marketing needs, so you can focus on what really matters—caring for your patients. To learn more about our solutions, get in touch today.