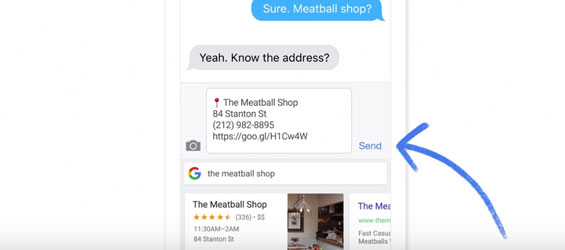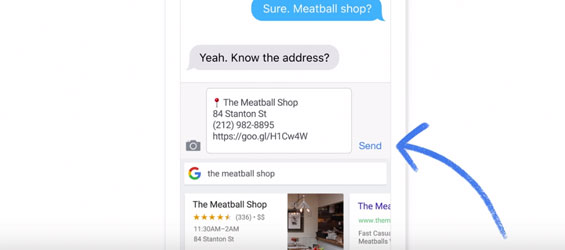 Picture this: You and your friends are making plans by text to see a movie. In the past, you would've had to exit the messaging app to find show times on Safari, or a similar browsing app. While it's a process you've grown accustom to as an iPhone user, it was only a matter of time before searching for that movie time would become a more integrated process.
Enter Gboard: Google's new keyboard for iPhones.
Gboard allows iPhone users to Google and send information like movie times, GIFs, and restaurant addresses to their contacts—all of which they would typically leave the messaging app to retrieve—right through the keyboard.
Included with the Gboard download is Glide Typing (similar to Swype on Android devices). Unlike your typical keyboard experience that involves tapping your finger on each key to compose a message, Glide allows users to slide their finger from letter to letter, ultimately speeding up the task of typing.
You might be wondering what the catch is. Well, just like Google does on desktop, the search engine keeps track of what you type into Gboard. However, this is nothing to stress over. Without asking users to connect their Google account to Gboard, the company is unaware of who searches for what. Instead, just like every other third-party keyboard, Google is only keeping track of what users search for, not necessarily who is searching.
While the app is only available to iPhone and iPad users, Google plans to offer the keyboard to Android users soon, too.
So, whether you're texting a friend, looking for the perfect emoji, or searching for a video on YouTube, GBoard has made searching the web much simpler. It's undoubtedly worth the download.