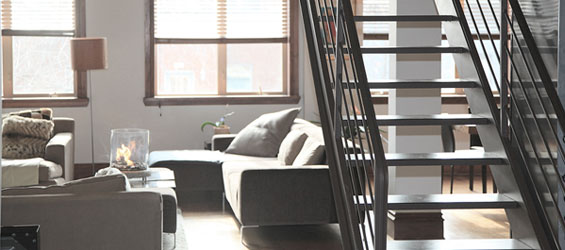 Reality real estate shows like Property Brothers, Love It or List It and Fixer Upper demonstrate how new ideas unfold during any custom project from the client's end—and how they extend both budget and timeline. It dawned on me recently how similar the processes and experiences were to building a custom website.
Clients entering into the process for the first time (or those who've had a poor past experience) may not have a sense of costs, realistic timeline or understand the value of developing the necessary components within a solid project plan, including initial due diligence.
Project Management
Like a general contractor responsible for remodeling a home, a digital project manager's role in developing a custom website is to make sure the job gets done within budget range and on schedule.
What Clients Want
Homeowners want amenities that fit their lifestyle and updates to coincide with their aesthetic preferences; The objective is for the owner to be comfortable and to love their home. Web design clients may or may not know which types of features and functionalities they need—that's part of the value in working with an experienced digital agency—but the objectives typically include increased sales, leads or donations, depending on sector.
Analogy Time!
I often use the analogy of renovating a new home when explaining the website overhaul process.
Before beginning, everyone needs to know what's being inherited; Your home inspection is similar to an initial source code and web analytics review.
Hiring the right team makes or breaks the project; General contractors, architects, plumbers and electricians play similar roles to digital project managers, IA specialists, web designers, front-end developers, application programmers and software engineers.
Blueprints are like wireframes and must be developed first in order to prioritize the placement of things. Designers create composites so everyone can visualize the end result, and then the actual production begins and moves the project forward into a phase where the stakeholders can begin to interact with the build—whether physically standing in a space or being able to navigate from page to page on a demo website.
There are reviews and conversations along the way with the clients to ensure that they approve of the direction and decisions being made. Clients present new ideas and the teams try to work them into the schedule, but the project plan may likely be extended a bit, as would budget.
Finally, the project nears completion and final quality assurance checks must be completed to ensure everything was done properly. When everything has been signed off, clients get the keys and settle into the new home or website of their dreams—customized entirely to fit their unique requirements and preferences.
The Takeaway
There's no chance of knowing exactly what you'll find behind the walls of an old home without knocking through them. There's no way to know exactly what kinds of issues we might encounter when overhauling a website. These are not problems; these represent the typical situation.
And we can all imagine dreaming up new concepts or seeing a must-have feature that needs to be included. There's no way to plan for those, other than to keep an estimate fairly wide at the onset to leave room for the lightening bolts.
Building a home or a brand's website, our responsibility and ultimate objective as custom fabricators is the same—to deliver a product that triggers an emotional connection. It takes a lot of hard work, expertise, integrity and discipline. And when you add passion to the equation, there's no room for anything less than an incredible experience.