6 Reasons to Hire a Digital Marketing Agency for High-Quality Work: Part 2
In the first installment  of this two-parter, we gave you three reasons why hiring a digital marketing agency can be the most cost-effective and efficient approach for small to midsize businesses (SMBs) to take. Outsourcing your SMB's digital marketing to an agency isn't just a smart use of limited resources, but a way to reap benefits not found within your office walls.
Still not convinced? Here are three more reasons to hire a digital marketing agency.
Pick Multiple Creative Brains and Get a Fresh Set of Eyes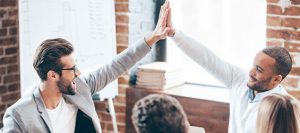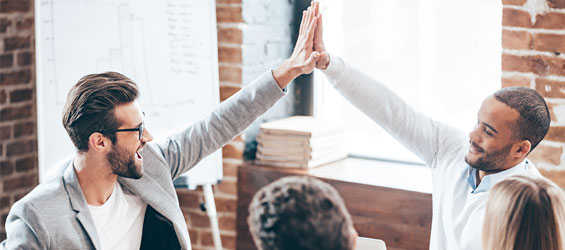 You know your business better than anyone, but it is possible to be too close. When you partner with a digital marketing agency, the creatives can approach your business from a totally different perspective, often finding new and exciting ways to make it shine.
Agencies often assign multiple marketing specialists to one account. They research competitors' strategies and engage in brainstorming sessions to come up with one-of-a-kind content and copy, an eye-catching logo, and all of the other elements that will differentiate your brand. After all, multiple creative minds are better than one.
Trust Tried and True Methods
Generating ideas for social ads, blog posts, and whitepapers may be an exercise in creativity, but there's a science to success in digital marketing. Take search engine optimization (SEO), for example.
Placement in Google search engine results pages (SERPs) is one of the biggest key point indicators (KPIs) that companies of all sizes use to measure the success of their digital marketing efforts. A ranking at the top of the first page indicates that a company is looked to as an authority in its field.
When you work with a digital marketing agency, they'll use tried and true methods aimed at helping you achieve this coveted status—with the flexibility and know-how to change things up if a certain method isn't proving effective. Agencies note which URLs, website layout, and other strategies work, and employ these tactics to ensure the strength of your online presence.
Expect Expert Navigation
24/7 exposure. High consumer engagement. The same things that make a strong online presence a valuable asset make it a difficult thing to maintain.
An agency has the resources and capabilities to purchase the latest industry tools and navigate the shifting search engine algorithms and consumer behaviors that push digital marketing forward at breakneck speed. You'll never have to worry about your own digital marketing know-how getting eclipsed by the latest developments in the industry, because your agency puts in the work to stay one step ahead.
That's six reasons to trust your digital marketing needs to the experts. Need a few more? Partner with the digital marketing experts at Liqui-Site, and find out for yourself why professional, high-quality agency work is the way to go.
Contact us today to find out more.