The Oscar and Ella Wilf Campus for Senior Living in Somerset, NJ has been serving the older adult Jewish Community for over 60 years. Wilf Campus provides adult independent and assisted living, in home care, transportation services, as well as hospice services.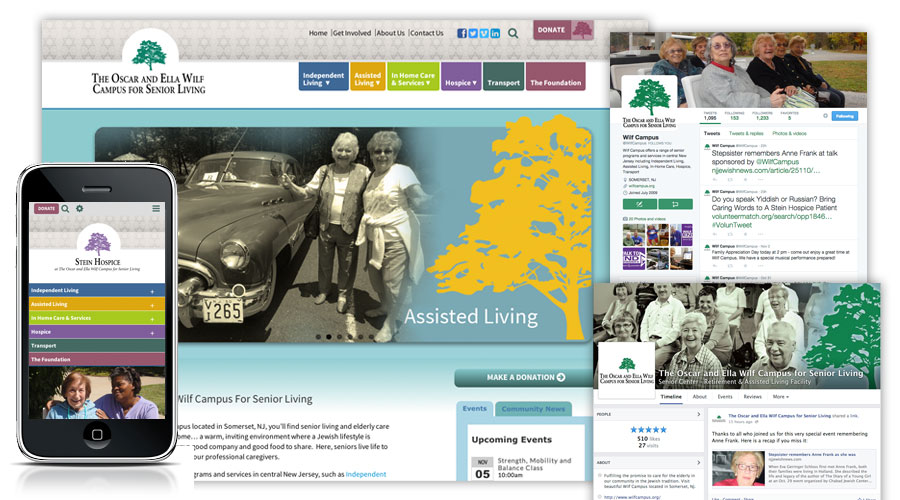 The Challenge
With five different divisions of senior care – each of which had its own brand under the umbrella brand of Wilf Campus – the website itself required a warm look and feel that clearly communicated every aspect of the services provided, and a sense of the staff's commitment to those it serves daily.
The Solution
Liqui-Site worked with Wilf Campus to design and develop a search engine optimized, responsive website to fulfill the organization's needs, including a custom header and footer for each division. We developed and implemented a social media marketing strategy for Wilf Campus, and handle technical execution, SEO, SEM and digital ad management services, along with email marketing and performance reporting.
Creative & Technical Execution Services
The Reference
"The website that Liqui-Site developed is both beautiful and easy to navigate… They're on top of everything and understand what we're trying to achieve."
– Toby Ehrlich, Marketing Director
Visit: www.wilfcampus.org