There are several tobacco-free community partnerships of the American Lung Association of the Northeast. In New York, these include Tobacco Free New York State, Smoke-Free Housing New York, Tobacco Action Coalition of Long Island, POW'R Against Tobacco and Hudson Valley Asthma Coalition – to name a few.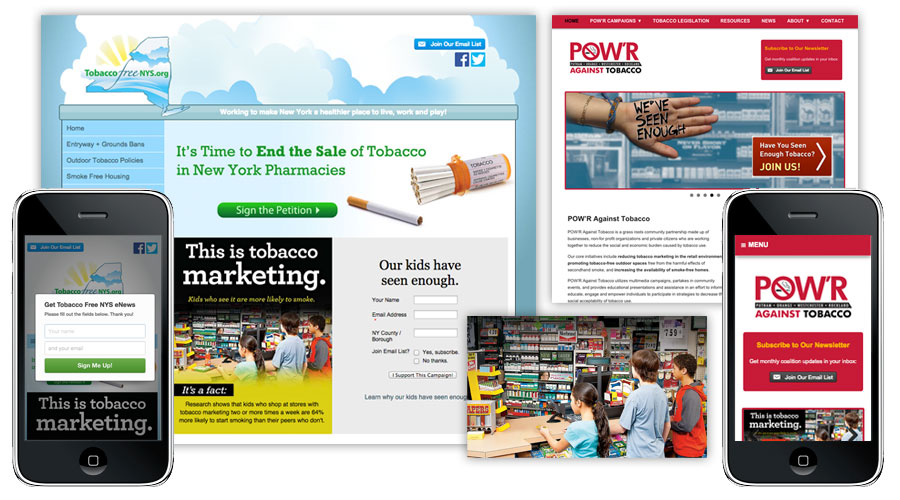 Creative & Technical Execution Services
Visit: www.tobaccofreenys.org
Visit: www.powragainsttobacco.org
Visit: www.dogbreath.org
Previous work has included a responsive website for POW'R Against Tobacco; an interactive responsive website for elementary school kids at DogBreath.org; a custom website and social media marketing for POW'R Cessation Center; and a custom teen-focused website to support the "We've Seen Enough Tobacco Marketing!" campaign.