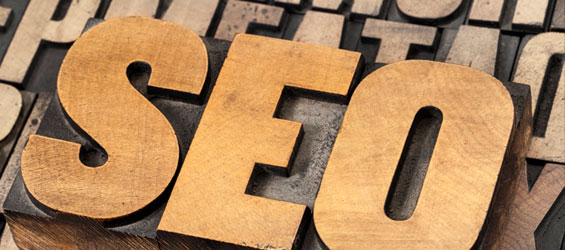 It's a new year, which means big changes in the world of SEO. Trends in organic search change constantly so it's important for businesses to keep pace. Taking the last year into account, many experts have been able to make predictions for what's to come in 2015 regarding SEO trends. After seeing what everyone had to say last week, we've compiled a list of what seem to be the most prominent SEO trends in 2015.
Content Is King
Content continues to rule all, as it's predicted to be the element with the strongest impact factor on search visibility in 2015. This holds especially true with Google's latest Penguin 3.0 update. Companies that have blogs actually generate 67% more leads per month on average than those who do not blog. Creating relevant content of good quality will help your site achieve better ranking and visibility.
Increased Focus On Mobile Usability
Google has been giving mobile traffic more significance in their criteria for search rankings. Users are doing more and more via their mobile devices, so if you haven't already done so, making your site mobile friendly is a must in 2015. In fact, 57% of consumers will not recommend a company with a website that looks bad on a mobile device, so improving the mobile experience of visitors to your site will only serve to benefit your business.
Humanize Your Brand
Making your company more personal can bring your business success. It is not enough to just rely on SEO and advertising, your brand must be engaging and interactive on social media. Developing relationships with like-minded organizations, blogging and leveraging brand advocates are all very important for your business in 2015.
Keep It Conversational
A trend that we're sure to be seeing more of in 2015 is the use of semantic search. This means that users are writing entire sentences or questions in their searches instead of one or two keywords. Search engines are getting better at interpreting long-tail keyword inquiries, answering as close to the intent of the user as possible. The best way to cater to this trend is to outline queries to which you'd like to be associated, and use more long-tail keywords to describe your business.
Value Your Social Presence
Having a strong social media presence will increase your business' ranking, especially on the more authoritative social networks, such as Twitter and Facebook. Search engines see this as a sign that a piece of content or webpage is what people want to see.
Adopt Multimedia
Brands will need to start integrating the use of video into their webpages this year. High quality videos can actually increase cart sizes by 174%. Videos can show how your product or service works in a way that text or images alone cannot.
Pay Attention to Brand Mentions And Implied Links
Implied links are when a brand name is mentioned without actually linking to the site. This type of citation is being emphasized by Google to avoid easy manipulation. It is becoming less about keywords being hyperlinked back to your site and more about real people organically mentioning your brand, products or services in a natural and relevant way.
Avoid Negative SEO
It is possible to be the victim of negative SEO, so it is important to constantly monitor your links. If you spot a problem when it is just starting to take effect, you will be able to take action as soon as you can. Treating a drop in search rankings can take time, so patience is key.
Integrate SEO In Everyday Marketing
In 2015, SEO consultants will start to join basic marketing teams to manage content and strategies. Businesses will start to bring together SEO, social media and content marketing into one coherent working environment. SEO will begin to evolve into something much bigger.
As you probably know, SEO is not an exact science. Implementing these trends into your business will bring you success in 2015. Do this as organically as possible, and you're sure to see maximum results and return on investment.